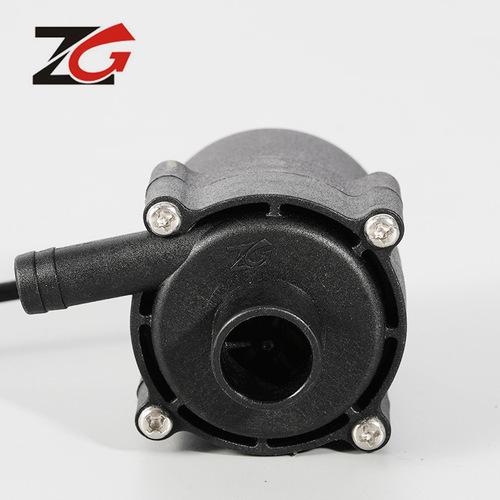 Car engines rely on the continuous circulation of coolant in the engine to dissipate heat. The coolant has two circulation paths in the engine, the large circulation and the small circulation. When the car starts and the engine starts to work, the coolant will circulate in a small way. At this time, the temperature of the engine is still relatively low, and the small circulation at this time does not need to pass through the radiator tank. When the engine reaches the normal operating temperature, the coolant will undergo a large circulation. At this time, the coolant will pass through the cooling water tank for heat dissipation and circulation.
If the car water pump is broken and continues to be used, it is easy to have the following safety problems:
1. If the coolant does not flow, the cooling fan will not start;
2. It is easy to burn through the water tank
3. Causing cylinder explosion to damage the engine
At this time, some friends said that my home is a new energy vehicle, pure electric, without an engine. Most of the water pumps used in new energy vehicles are miniature DC brushless water pumps. If the water pump is broken, you can only go to the 4S shop to replace it.
Regardless of whether it is an oil vehicle or a new energy vehicle, after the vehicle-standard water pump is damaged, the correct solution is to go to 4S or a professional maintenance factory for maintenance and replacement in time.
DC brushless water pump, water heating mattress water pump, foot bath water pump, dishwasher water pump, smart toilet water pump, bath machine water pump, water heater water pump